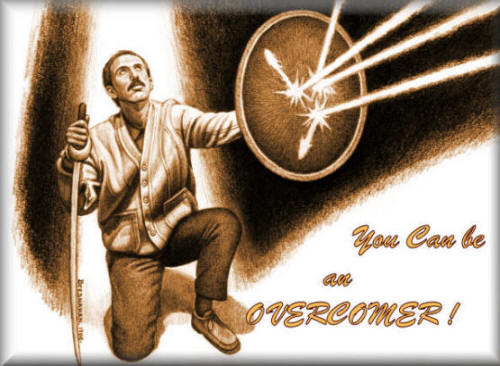 IT IS CLOSING TIME ON PLANET EARTH

Our world is morally bankrupt. An immense crisis is stealing upon us. For God will not bear much longer with this corruption.
We live in a world in rebellion against God, a world that refuses to obey His laws. We have reached the limit, surpassing the evils existing in the days of Noah when God brought a Flood upon the earth to destroy it.
On every continent it is the same. Society is falling apart, homes are shattered. The lives of millions are being ruined. Violence, crime, and every type of wickedness fill the earth.
While the world cries for more excitement and indulgence, and the churches preach forgiveness for continued sin,—God's Word demands submission to the Creator's authority and obedience to His Moral Ten Commandment Law.
WHILE PROBATION LASTS, there remains a little time for repentance. This is a book which can change your life. It can show you how to find your way back to God. How to have peace with Him, how to live a clean, godly life. A new, deeper happiness can be yours: The peace of heart which comes from pleasing God. Obedience to God, by faith in Jesus Christ, is the promised blessing. It is the entrance to a happier life. For it can provide you with the secret of self-control.

"He that cometh to God must believe that He is, and that He is a rewarder of them that diligently seek Him." —Hebrews 11:6
"Keeping mercy for thousands, forgiving iniquity, and transgression, and sin." —Exodus 34:7
"My God shall supply all your need according to His riches in glory by Christ Jesus." —Philippians 4:19
"As the heaven is high above the earth, so great is His mercy toward them that fear Him." —Psalm 103:11
"Unto Him that is able to keep you from falling, and to present you faultless before the presence of His glory with exceeding joy." —Jude 24
"But as many as received Him, to them gave He power to become the sons of God, even to them that believe on His name." — John 1:12
"For it is God which worketh in you both to will and to do of His good pleasure." — Philippians 2:13
"I can do all things through Christ which strengtheneth me." — Philippians 4:13